Bars in Pavia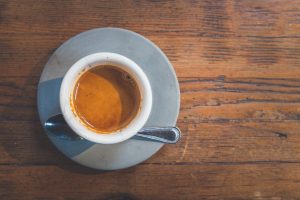 Once in Pavia you will be amazed by the quantity and variety of bars. The one thing you can always be sure to find in a bar is a coffee. If you drink a plain black espresso coffee at the counter the price is always 1€. This price is established by law. If you decide to sit at one of the tables, coffee will cost a little more.
Most of the bars will sell gelato but if you are looking for a traditional fresh made cone you have to look for a Gelateria. In the summer they are open all day and in the evenings.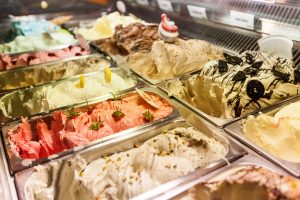 Established this bars may differ for opening times and food served. Best way to explain bars in Pavia is exploring the different town areas.
Piazza della Vittoria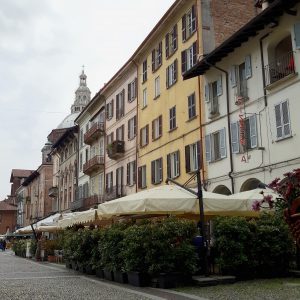 The bars located in Piazza della Vittoria are open all day and part of the evening (up to 1 a.m.) (all except one, the LUX that closes at 8 o'clock). This is beacause this area is very crowded and both in the day and in the evening and people are always coming and going.  All the bars offer soft drinks, different kind of coffees, cappucinos and food (panini, piadine, and more), beers, wine and more. A selection of brioches (similar to croissants) in the mornings for breakfast. Their prices are a little above average but you will be sitting in a beautiful square. Before dinner, mainly from 6 p.m you can do an "aperitivo", an italian tradition, which is a drink and a snack and relax before heading home. I "Pavesi", Pavia's citizens,  mainly sit here to watch and be watched.
Historic Town Centre (Strada Nuova – Corso Mazzini – Corso Cavour – Corso Garibaldi)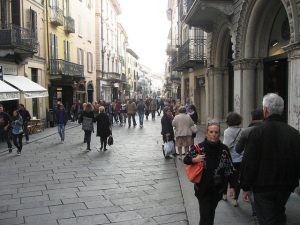 Most of the bars in the rest of the town centre are open only in daytime, usually they close at 8 o'clock.  Some of them offer hot food at lunch too not only panini or piadina. Look for the Daily Menu. In the town centre there are also bar more similar to pubs that will open only in the evening. They will all have some food options (snacks) to order.
Suburbs (Città Giardino – Ponte di Pietra – San Lanfranco – Viale Golgi – Vallone – Viale Lodi and more)
Bars in the suburbs work as a sort of social centres. You will see people in there watching football or playing cards at nigh. Lots of people sitting outside talking. Some are family oriented, some are after works chills out. You are fine if you are looking for a drink or a coffee or an "aperitivo" but they may not have a food selection in the evenings. Not the best places to have dinner.
---