Mechatronics explained by companies – 18th May 2020 – schedule!
MECHATRONICS EXPLAINED BY COMPANIES: PRESENT AND FUTURE OF MACHINE DESIGN
Mechatronics Group of ANIE Automazione and Università degli Studi di Pavia organize a workshop on the mechatronic design of industrial machines.
---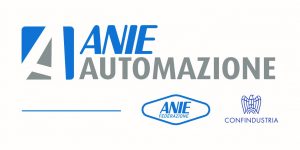 Monday 18th  May 2020, from 2 p.m. to 5  p.m.
UNIVERSITA' DEGLI STUDI DI PAVIA
Workshop WG Meccatronica – Università di Pavia – Program
---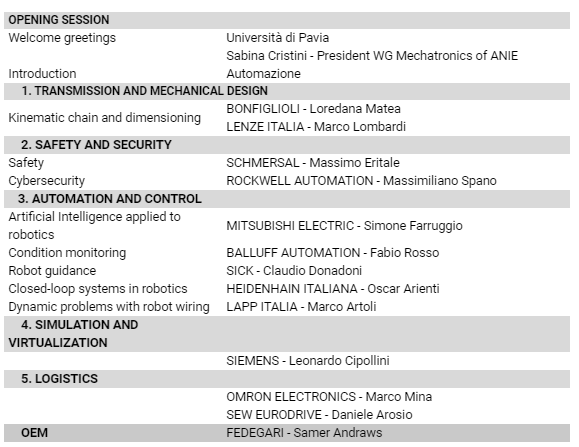 ---
OEM SESSION
Case history: how the machine manufacturer works – FEDEGARI
A mechatronic application is the result of a combination of different technological disciplines where mechanical, electrical, electronic systems and IT interact in order to increase production efficiency. During the planning phase this convergence of goals is not always respected and one of the difficulties that may arise is that of enhancing the mechatronics' interdisciplinary nature.
The workshop declines this general concept in a series of speeches by the manufacturers/providers of mechatronic components and an OEM who uses their basic technological solutions to build industrial machines.
The aim is to illustrate to students the prevailing aspects of the design of a machine, part of an industrial production plant. The approach is very operational and concrete, linked to the real needs of the machine manufacturer and the end-user, but also have to consider the economic and practices requirements. Today, in fact, all the phases that lead to the realization of an automatic machine for industrial production are characterized by the need of optimize costs and time of design and implementation, in the face of an increasing demand for performance and functionality