New Post Bachelor Programme in Race Engineering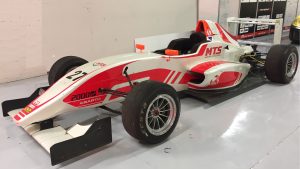 New Deadline for applications: 28th September.
The innovative course has the aim of training highly qualified professionals with a solid background in Race Engineering.
The applicants will gain particular specialised skills in managing all the aspects of the racing cars.
The duration of the Master course is one year and it has a timetable of 1500 hours including:
frontal lessons (called "teaching modules") at:
the University of Pavia – Palace Vistarino venue and ASC the Quattroruote Automotive Safety Centre seated at Vairano – Vidigulfo (PV)
practical sessions at  ASC  and at the Autodromo Nazionale Monza (Monza circuit)
guided tours at plants and facilities operating in the automotive sector, final internship at the partner companies, seminars, didactic activities and individual preparation
More information about this new opportunity on the programme website.