Gender equality and women empowerment: join the meeting on March 8th at 5p.m
PFK's students presenting their contribution for the International women's day. Guest: Dr. Masqsoudi Shamsai, Attorney at Afghanistan independent Bar Association, CICOPS Fellow. Moderators: Dr. Marco Focacci, AICS Representative, Responsible of the PfK Project; prof. Gian Battista Parigi, University of Pavia.
Monday, March 8th, 5 p.m.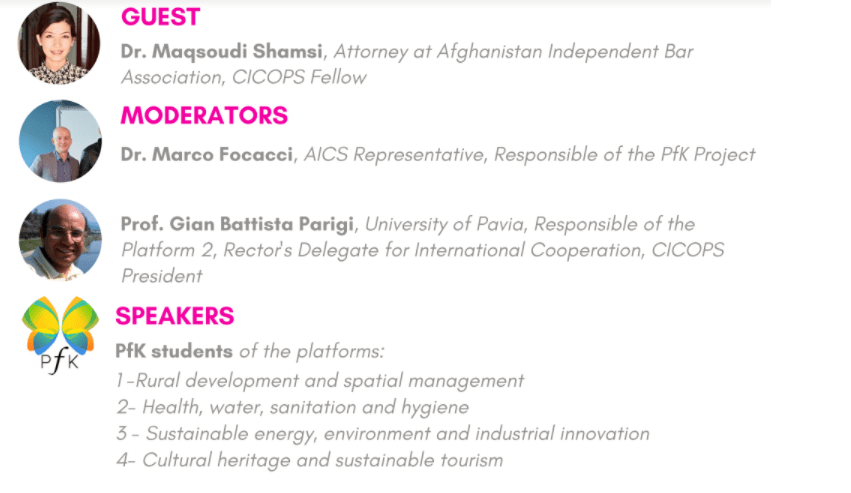 ---