News from the Dean about exams, graduation session and more!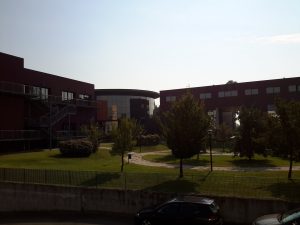 Dear all,
in compliance with the lastest goverment and our university governance directives, here there are some news about the Faculty of Engineering:
an extra gradaution session for a.y. 2018/2019 will take place on the 12th June 2020. Both April and June session will be held online.
our teaching staff has been invited to complete the February' s exam session. Written exams may be converted in oral exams o written exams held online. Within Friday 27th we will update the exam dates on the faculty website and than also on your personal area. Written test will be held from Saturday 4th April. Only students who already registeres for the previous exam sessions may partecipate in the new dates.
the deadline for the  extra exam session has been extented to the 20th May 2020
all students who are doing an interniship are strongly invited to update their tutor and clarify if their interniship has been suspended or it is going on online/remotely
I believe that if we all work together we can succefully carry on our university activities even in this time of extreme difficulties.
Lalo Magni